Monday, April 26, 2010
Order your copy of "With flesh unbound" now!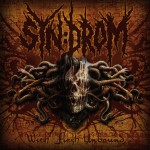 You can now order your copy of this years most hard hitting Death Metal album "WITH FLESH UNBOUND". The album has got brilliant reviews wordwide! And also don´t forget to check out interviews with the band in Legacy Magazine, Metal Hammer (Germany), Close-Up and Sickdrummer magazine.
Here´s a few of many places where you can order the album:
SOUND POLLUTION, CDON, GINZA, BENGANS, ITUNES, SEASON OF MIST, AMAZON.DE, AMAZON (JAPAN), AMAZON (USA), AMAZON (CAN), CD UNIVERSE, PLAY.COM (UK), AZUR.BE, AUDIOGLOBE.IT, SUPERMUSIC.SK, JPC.DE